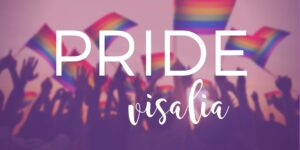 "Pride Visalia returns with more of everything you love: things to see, things to buy, rainbow/pride gear, music, drag shows, talent, arts, selfie spots, portrait studios, food, snacks, drinks, and good vibes. Whew! We pack a year's planning to make these 5 hours the best ever.
$5 general admission **Cash only entrance day of. See below for details**
$125 VIP All Access Passes (see Eventbrite for details)
******Entrance fee will be $5 in cash. But avoid the line and buy tickets ahead of time on Eventbrite (see link in this post). Cash only to enter, but cards widely accepted inside*******"
Click here for more details about their event. 
Click here to learn more about The Source LGBT+ Center.