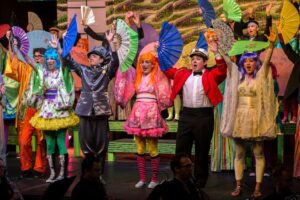 "This week marks nine years since POP's very first performance — Trouble in Tahiti! We started with a piano, a fold up set that easily fit in a pickup truck, five singers, and not much else. Here we are 35 productions later!
We'll delve into POP's history a little more over the next few days, but here is a concise look at the history of all opera in Los Angeles. We're proud to make the list of 'companies that have sprung up that have redefined the way audiences experience opera in Los Angeles.'"
Click here to learn more about Pacific Opera Project.