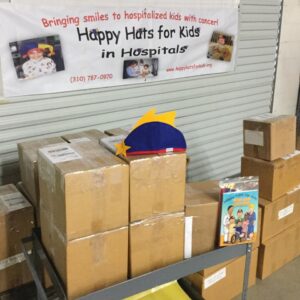 "30 hands are needed for a hospitalized child to receive a Hero Club Gift package and today we are shipping 1,500 packages! We are so thankful for all volunteers and professionals who do a passionate work to bring smiles for hospitalized children facing cancer and other life-threatening illnesses. Visit our website to learn more about this unique program. Call (310)787-0970 to get involved or support this heartwarming program.
You, too, can become a BIG HERO to our "little" hospitalized heroes."
Click here to learn more about Happy Hats.