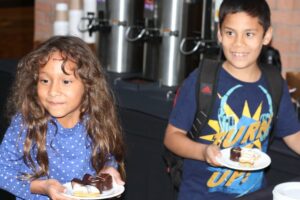 This is one of the several programs that Echoes of Hope supports. 
"Our Kids for Hope program offers resources for disadvantaged children between the ages of 0-12.
Resources include, but are not limited to:
· Backpacks and toiletry supplies
· School uniforms (charter schools)
· Meal assistance
· Extracurricular (i.e. sports equipment, art supplies, activities.)
· Tutoring
· Reading glasses/contacts"
Click here to learn more about Echoes of Hope.