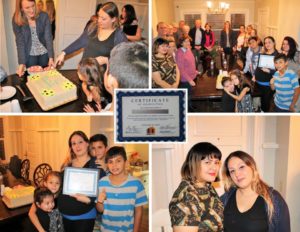 "Last week Melody and her family graduated from Door of Hope!
'I just want to thank all the staff from Door of Hope for taking in me and my children in our difficult time. It was a blessing to me and my family and we are so thankful for all the support Door of Hope has given us!' "
Click here to learn more about Door Of Hope.