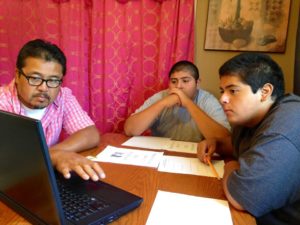 City Impact Inc. received a grant to help sustain their after-school program for 65 children/youth in community housing for low-income, migrant/agriculture farm workers.  The funds will be used for costs associated with employee salary and benefits, program supplies, mileage reimbursement, van expenses, cell phones, Internet access, field trips and nutritious snacks.  The mission of City Impact is to promote the educational, physical, emotional and spiritual well-being of at-risk/high-risk children, youth and the families they serve through their programs.  City Impact also received a grant from the Leo Buscaglia Foundation in 2010.
"City Impact collaborates with Ventura County Sheriff's Office and local agencies/organizations to work with gang involved youth who need one-on-one intervention to help navigate through the complex process of goal setting, becoming employable, gaining work experience, and obtaining a job.   Case Managers (CM) work with youth/young adults (15-24) involved in or at-risk of gang involvement.  Individualized service plans are goal-orientated and focus on education, employability and resources needed to overcome barriers.  CM's provide the continuity of services needed for individuals to be successful.  Counseling services are also offered in this program for youth and family members.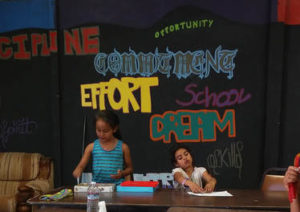 After-School Program provides educational and enrichment activities at the Recreation Center in Cabrillo Village in Ventura.   Our staff assist children and youth with homework assistance, and the opportunity to relax and play in a safe and supervised environment.  Physical activity and purposeful play are incorporated into all planned activities (hiking, bowling, swimming, etc.).  "
Click here for more information on City Impact Inc.