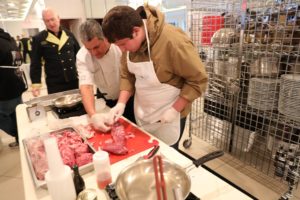 "Our 9-week Hospitality Academy Program has officially kicked off! We have partnered with Anaheim Union High School District to educate students, grades 9-12, for careers in restaurants, hotels, and other tourism-related industries. #ChefBrunosHospitalityAcademy
THANK YOU CHEF PASCAL.ANTONELLO.JEAN PIERRE DUBRAY OF PELICAN HILL AND BRAZIER LAURENT AND MAURICE TO HELP US TEACHING ALL THE KIDS."
Click here to learn more about Caterina's Club.